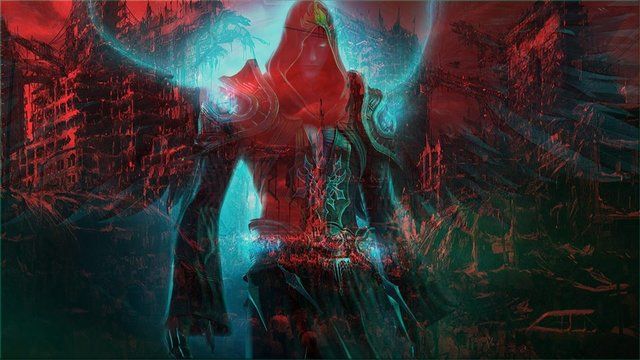 Angels of Apocalypse (A0A) + Angels of Revelation (A0R)
"I steal and kill Or you know I'll come back around
Take everything against their will At this point in the game
I took everything you had You see how I became
Just to make you mad Your only option is to fight
But life must go on Or good luck catching the next flight
Even if the things I do is wrong, Destroy and smash
There's no stopping me I will make you crash
Can't ever make me admit defeat I win my raids
Now get on your feet And make you pay
Rebel against me I am the cause of death and destruction
Make me fall down You are the heart of construction"
-From our own: 'Monster of the A0A'
Society has fallen to the infection. The response to contain the outbreak has failed. The city is in ruins and over-run by the undead. But… pockets of individuals have managed to survive, apparently immune to the virus. Risen from the ashes and gathered together, they formed small groups and began to rebuild. Some have fallen to the attacks, others have not only survived, but have emerged as leaders.
Now known as Angels of the Apocalypse, they have found their place in rebuilding a new city.
A0A RANK STRUCTURE A0R RANKS (partial list)
Chaos Lord (A0A Founder and Leader): General: -sandman
-Bez
Archangels (A0A Second-in-command): Commanders: - JBagz
-Doodl - david_codero
-Jill_Storm - SpyderDiamond
-Minori
-RubySpyder
-billgfjhghghghgh
-Queenie
--------
Welcome to our alliance page! Angels of Apocalypse is a raiding alliance. We created A0A with the vision of becoming a top raiding alliance and bringing together a fun group of people who love the game and have fun playing it. We have our main alliance, A0A, and a junior/sister alliance, A0R.
The wise shape their minds. This is apocalypse, survival is your responsibility.
--------
Recruiting for A0A/A0R- We want members who are active in the game daily, fun to be around, and are willing to be team players. Newer players will be able to join A0R to practice and level up, and may move to A0A when ready to raid with the best! If you think you have what it takes to join our alliance, leave us a message on the forum page or find one of our members in the chat room and they will point you in the right direction.
Regards!
Edited by DZplayer, 19 April 2015 - 02:28 PM.